The drone industry had been growing rapidly over the years. A lot of people use drones for fun or as a hobby. Some like to take videos of themselves with an aerial view. Others want their quadcopter to go as fast as it can possibly go. An abundance of people's lives has been impacted by drones in a positive way.
Today, people are able to make money with a drone. You might think it is restricted to one field or occupation, but you can make money flying a drone so many ways. Drones are the machines of the future. If you are up for it, you too can learn how to make money with a drone. Here are a few ways you can do so today!
Remotely Piloted Aircraft Pilot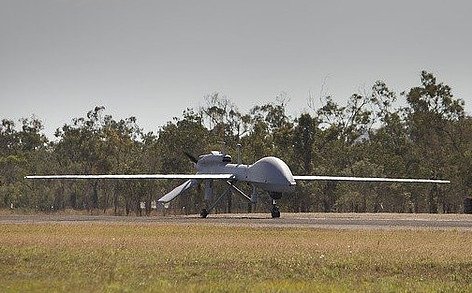 If you know how the US Air Force operates, then you should be aware of their drone operation. For example, they fly the General Atomics MQ-9 unmanned aerial vehicle (UAV). The aircraft is used for surveillance and recon missions. It can carry out similar missions that a fighter jet can. They have other variants and different type of drones. These machines have been around for more than a decade.
Boeing, the giant aerospace company in the US, also recently announced they plan on flying their brand new prototype UAV for the Australian Air Force. They call it the "Airpower Teaming System". It is similar to their other UAV, MQ-25, which took its first flight last year.
People will be needed to fly these expensive machines. These drones cost millions of dollars! This job will require training, but at the end of it, very good pay can be obtained from this.
Aerial Photography
Picture this for a second. You want to sell a house and want to show beautiful pictures to buyers for advertisement and marketing purposes. What do you think is better? One picture was taken on the ground floor or an aerial video showing an overall view? What would capture a buyer's interest more?
Aerial Photography is another popular sector in the drone industry. I can recall attending a STEM Conference in the Cayman Islands in 2016, where drone companies had presentations about their services and benefits.
To become the best in this sector, flying skills are very important. It is up to the drone pilot to maneuver his or her vehicle in order to achieve great shots. You can, for example, post example shots on your website for your potential clients to check out.
You can advertise your services to:
Real estate companies
Weddings
Parties/Concerts
Conferences
Construction companies
Sports events
Movie films
They are people out there who are making a very good living using drones for these events. Drone technology is now highly advanced. These devices can have camera resolutions up to 8K! A lot of films that are shown in theatres used a drone. Imagine, a drone's film made it to the big screen!
Professional Drone Racer
Drone racers use first-person view (FPV) to race their quads to speeds as fast as 100 mph. These pilots need good reflexes and concentration to fly fast on a track against other drones. Pilots can be contracted by a team for up to $100,000!
Typically, they will train to race in leagues. These drone leagues can have payouts to winners for $100,000's of dollars. It captures many interests because they are streamed live on popular sports channels.
Emergency Service
Police departments, fire departments and other emergency services are now interested in using drones. I was in a drone presentation earlier this year. The presenter explained how a test was done to find a civilian who was trapped after a tornado passed. The police officers took minutes to find the lost persons. However, when the drone was deployed, it took only seconds!
Another example is the uncontrollable wildfires. Drones can quickly be deployed, have thermal sensors and take out small portions of the fire. These services will be looking for pilots that can use these drones for such emergencies. Drones can save lives!
Expect To See Drones Everywhere
People are beginning to use their drone skills and let it make good money for them. As time progress, I am certain more drones will be seen by many in the future. If you could make money by flying drones, what would you do? Let me know by commenting below!