On a previous post I made, "How To Make Money With a Drone", I mentioned how professional drone services use their drones to take amazing pictures and videos for clients while making money. But what if you are in a different situation? What if you were looking to hire a professional drone pilot to film or take pictures of your business?
Today, they are so much drone companies offering services, that you will only spend time comparing the perfect service for you. For example, you can search on the internet and find various professional drone services around your area. For people that do not have an idea as to how this works, this may be confusing. But in reality, it is quite simple to hire a professional, with plenty of experience, to help you to "show off" your business.
Here is how a Professional Drone Service operates.
How Does It Work?
Different drone services will advertise their work differently. Placing an order can be done using the company's website, social media, phone number or email. A lot of drone services use their website for placing orders. You can fill in your information and someone should get back to you confirming the order. Information that is typically asked is:
Location
Shoot Time
Additional Notes
If you are looking for videos rather than pictures, then expect to pay more. Aerial videos are more expensive than pictures, however, they do market a brand much better. Videos also require more skills. Pilots have to maneuver their drone to the right places in order for the video to look great.
If you found a company that can fulfil your business needs, then make sure you know where the drone company is located, and where it is able to operate. Some small drone services are so far away that they can not cover travel expenses up to certain distances. They are a few out there that would do it, but will charge more. This may not be an issue with people that live in the Caribbean, for example. However, this can be more difficult for those in the United States.
The good news is that they are drone services which do offer nationwide services for the United States. These companies hire employees at different locations, so more people have the opportunity to take advantage of their services.
Here are my top recommendations you should definitely check out!
DroveVideos.com
DroneVideos.com is a nationwide aerial photography company. They were the first company, which offers aerial services, to establish nationwide services. For some companies, you have to contact them in order to receive a quote. This means you had to wait for a response, which then can provide the cost of your project. DroneVideos.com shows the cost of their packages and services on their website for anyone to see.
Their website has beautiful examples of how drones can enhance the beauty of your company.
The website services:
Real Estate

Construction

Commercial

Roof Construction

Gold Course

DroneVideos.com do not have a "Special Event" service, for example, as a package. If the service you are looking for not listed, then you will need to contact them through their website.
The advantages of DroneVideos.com
Can view prices without requesting a quote!
Nationwide service
Easy to book an order
4K Ultra HD drone cameras
Money-back guarantee if you are not satisfied
NO travel fees
The disadvantage of DroneVideos.com
Special events and other services are not a package option (need to make a specified request)
Click HERE to check out DroneVideos.com!
Drone Genuity
Drone Genuity is also a popular aerial photography company. They offer very similar services like DroneVideos.com but have more services to choose from. In addition, they also provide wonderful training about drones. The company has a YouTube channel that is shockingly detailed and very well put together. This is not expected for an aerial photography company that offer video services!
Unfortunately, you would have to request and wait for a quote from the company with details of your project.
The advantage of DroneGenuity
Nationwide service
Offers a range of services
NO travel fees
Great training videos
The disadvantages of DroneGenuity
Click HERE to check out Drone Genuity!
Sold By Air
Sold By Air is also a great company to look into. Like DroneGenuity, you would have to request a quote from the company. Sols By Air states on their website, you can expect work for:
Real Estate
Construction
Environmental
Special Events
If you are looking to use their aerial services for something else, they clearly state that you can explain it in your request. Drone pilots from the company are available in every state, but your chances of getting a pilot closer to your location incredibly higher, if you are located southeast of the United States.
The company also has free editing options for your pictures. Things like changing the sky and enhancing colour are available for your pictures.
One thing I found amazing is that they can create "360 degree panoramic tours" for your company. You can utilize this feature as a map or let users interact with the view of your picture. I can definitely see this playing a major part in helping businesses promote their brand.
The advantages of Sold By Air
Nationwide service
360-degree option
Can work with almost all projects
Free photo editing
The disadvantage of Sold By Air
Click HERE to check out Sold By Air!
Aviate Your Business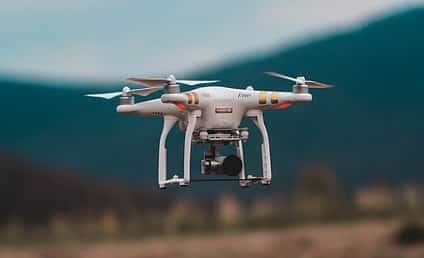 Millions of businesses are utilizing drones to promote, analyze and demonstrate their services. Owners realize presentation plays a major part in success. For example, when going for a job interview, you will try to look presentable because the first impression is everything. It is the same with a business nowadays. Beautiful displays will get more people interested in learning more. Content can be well detail and proper, but if it does not "grab" people, it will be a waste of time.
Have you used a drone service company before? Let us know in the comments below!